Trunk or Treat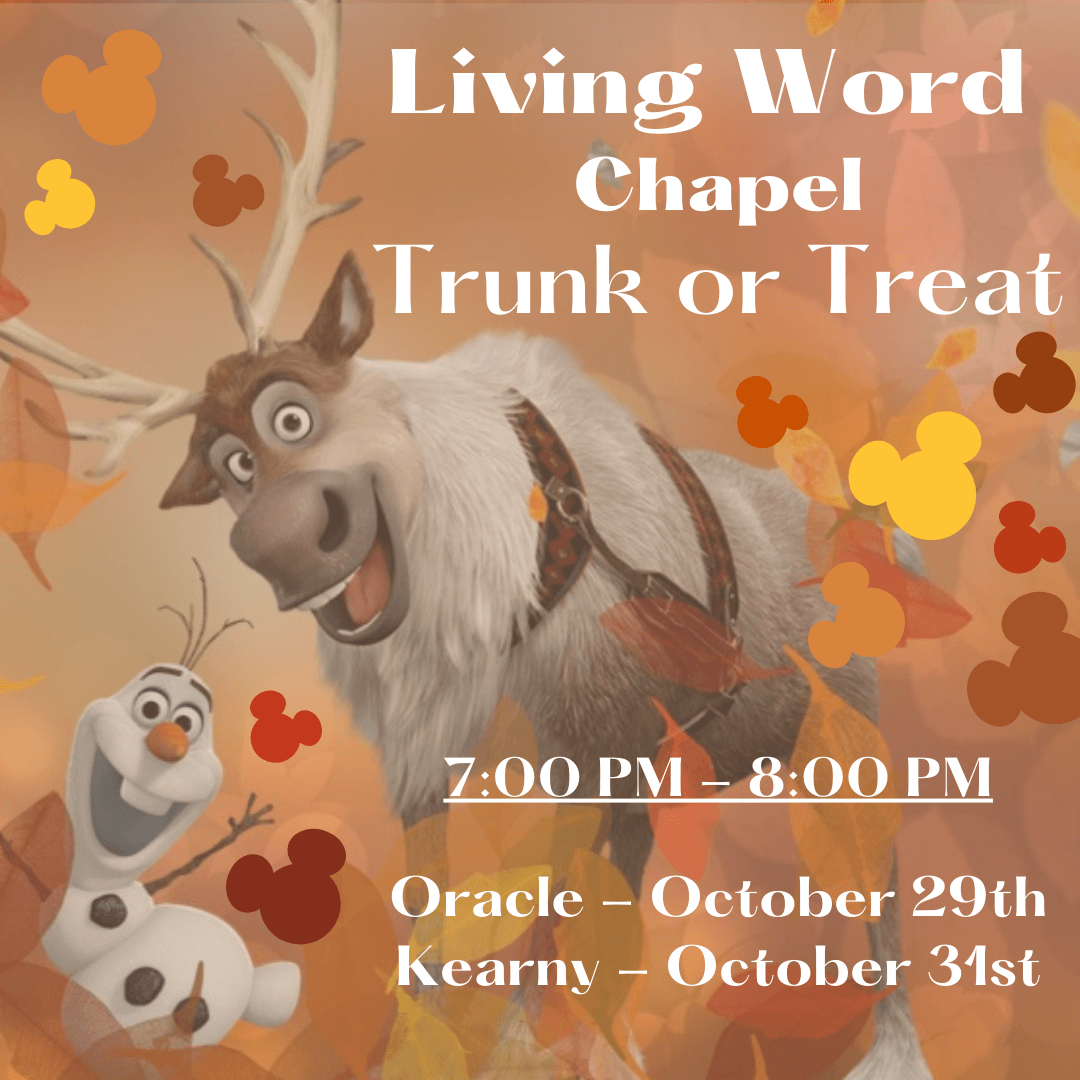 Join us at the Oracle Campus on October 29th and at the Kearny Campus on October 31st for our annual Trunk or Treat!
Both events will take place from 7:00 PM to 8:00 PM.
Every year we have a lot of fun, and we hope you can join us this year!
The theme for this year's trunks and costumes is Disney!
We need volunteers at both campuses to host their trunks for candy and an activity.
If you are willing to volunteer, please click the button below!
We hope to see you there!
---
The Story of Reality by Gregory Koukl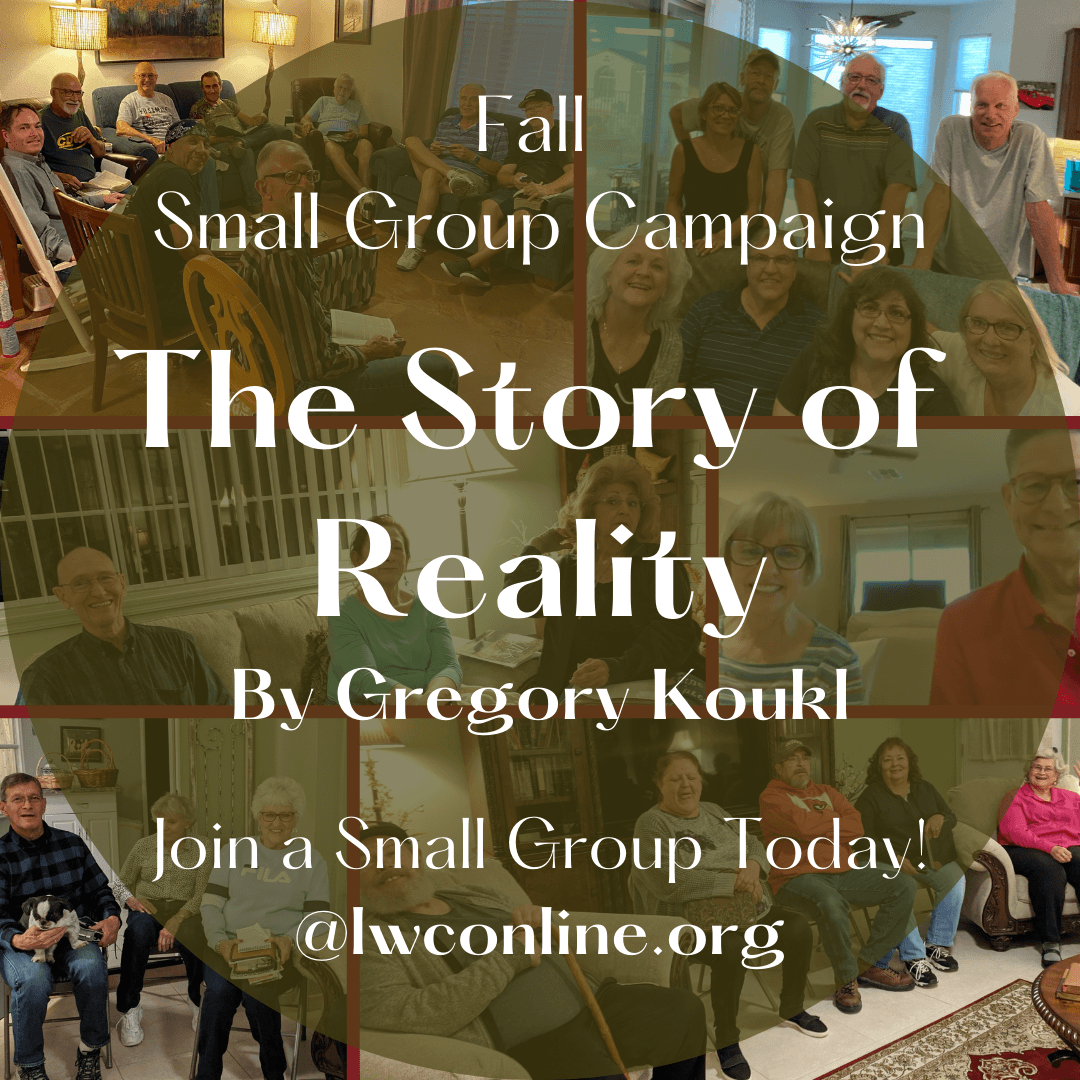 Fall Small Group Campaign
Starting the week of September 26, we will launch our fall churchwide small group campaign:
The Story of Reality by Apologist Gregory Koukl.
We hope that you will partake in this study with us!
If you are not in a group already, explore the groups in your area and sign up today!
---
Operation Christmas Child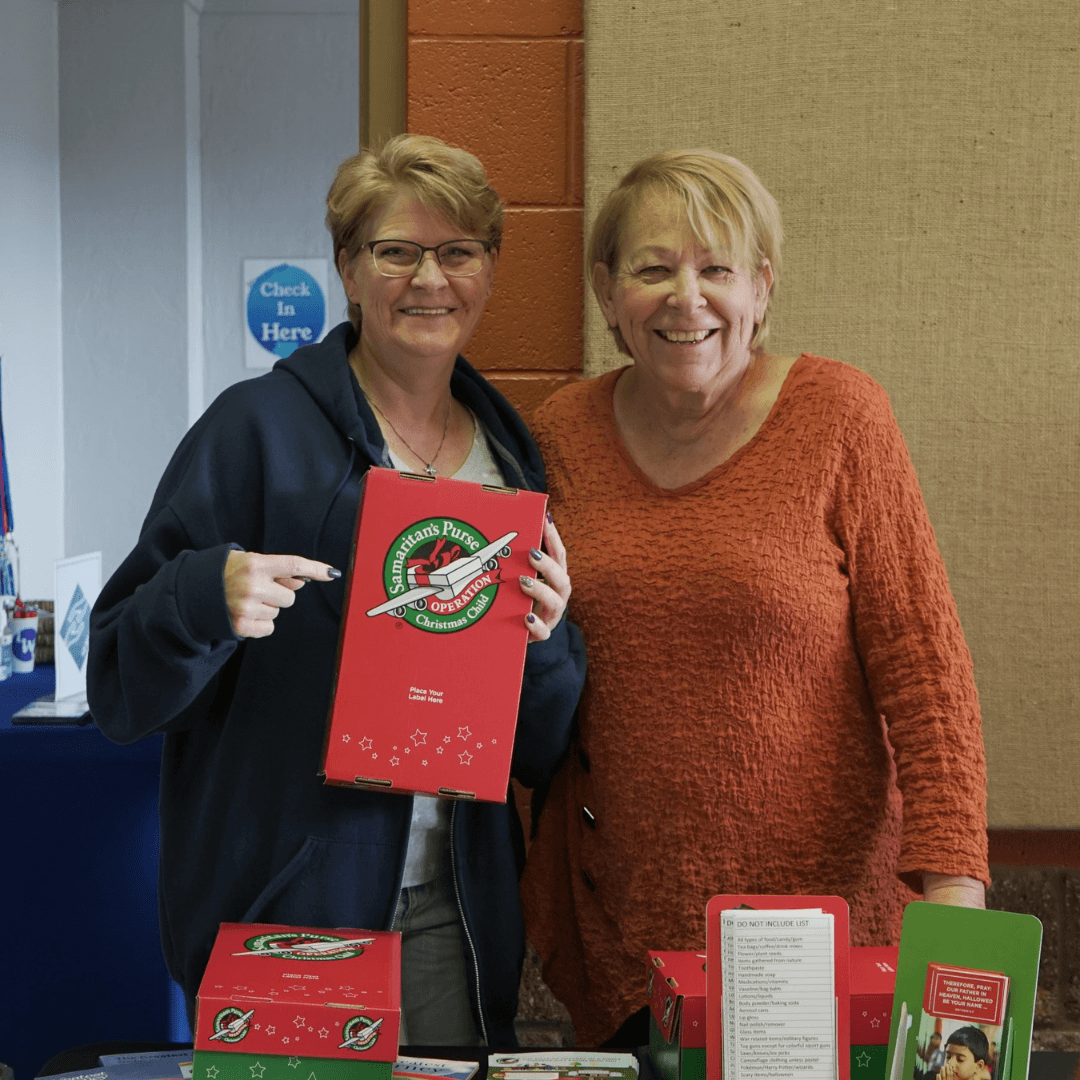 Please Return your shoebox to either campus by Novemeber 21!
It's that time of year again for our annual Shoebox Drive in partnership with Operation Christmas Child.
Operation Christmas Child is a project of Samaritan's Purse, an international relief organization.
The mission of Operation Christmas Child is to provide local partners around the world with shoeboxes filled with small toys, hygiene items, and school supplies as a means of reaching out to children in their own communities with the Good News of Jesus Christ.
You can get a box from both our campuses!
When you receive your box, we provide a list of some ideas on how to pack your shoebox.
If you are not able to build a box, you can sponsor the postage of a box from LWC. One box is $9.00.
Let's be the hands and feet of Jesus and demonstrate God's love in a tangible way to children in need around the world.
Sponser A Box from lwc
For more ideas, to build a shoebox online, or donate to Samaritan's purse directly,
Click the button below